Recently I got a niche physical QWERTY keyboard phone named Unihertz Titan Slim. This phone ignited my enthusiasm for QWERTY keyboard phones again, so I am starting to draft this post to note this enthusiasm.
From what I can recall, it was in 2008 when I was still studying for my master's degree. I was totally a Microsoft fan, and using my first touchscreen cellphone, which was running Windows Mobile OS. It was pretty interesting because I could flash the phone with different kinds of third-party ROMs sometimes and also could implement cellphone-dedicated software by myself in C# when I could not find suitable software to meet my own requirements. We even did not call software an App. But I must say, the touchscreen didn't provide a good experience. Also, the interaction of mobile OS was not fully evolved, and most of the operations should be performed with a stylus.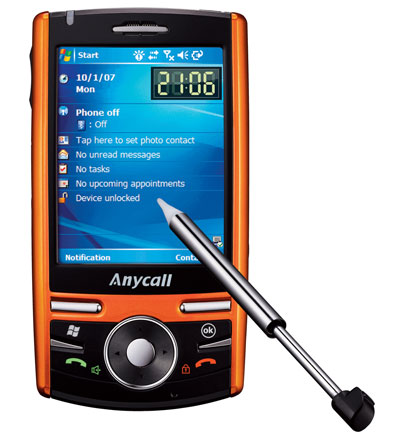 One of my classmates, Solrex, introduced his BlackBerry cellphone to me. Although the BlackBerry cellphone also has a non-touchscreen like other mainstream phones, its OS, together with the side pressable scroll wheel, made a pretty fluent interaction that totally attracted me. After that, I also got a second-hand BlackBerry 8700 for myself. As I know, only second-hand BlackBerry phones were available in China in 2008.
BlackBerry 8700
This became my first physical QWERTY keyboard cellphone.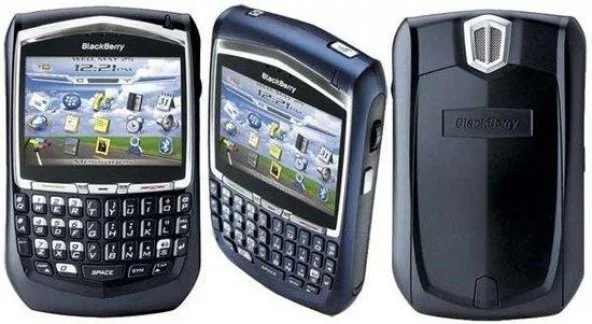 At a time when stroke and nine-grid input methods were dominating, the QWERTY keyboard was kinda a breath of fresh air in the cellphone market. The experience brought by the full keyboard really kept me from using the numerical nine-grid keyboard for quite a long while. Furthermore, the fluent experience of the pressable scroll wheel significantly overpassed the most popular combination of arrow and confirmation buttons. At that time, BlackBerry mainly focused on the business sector, and it was deniable that BlackBerry made a lot of effort to hardware interaction to improve the efficiency of the operation to a new level.
Actually, for quite a long while, BlackBerry was just a niche brand focusing on the business sector until former U.S. President Obama made a stubborn decision that brought BlackBerry into public sight. Theoretically, Obama should replace his own cellphone with a presidential cellphone when moving into the White House, but Obama insisted on retaining his BlackBerry cellphone. This interesting decision successfully pushed BlackBerry into the headlines.
With the rising market domination of Android and iPhone, most of the Apps stopped to improve the compatibility with BlackBerry OS, so I had to stop to use a physical QWERTY keyboard cellphone. Still, I never stopped to wait for BlackBerry to release a new fantastic product. Finally, it came.
BlackBerry Passport
BlackBerry is called Passport because its shape and size are the same as a passport.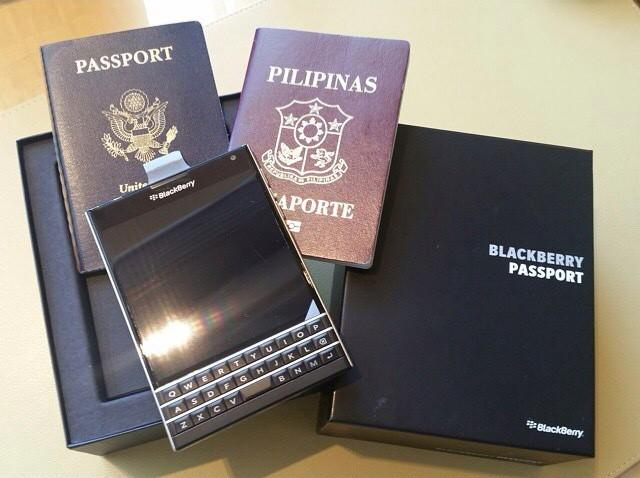 Its unique design language, such as the square screen, deeply attracted me. Furthermore, BlackBerry innovatively added a touch feature to the QWERTY keyboard that can allow you to scroll through menu items and browse web pages by sliding your fingers on the keyboard, which really amazed me.
Moreover, the BlackBerry OS 10 running on BlackBerry Passport supports Android Apps, although only up to Apps of Android 2.3, this definitely could meet daily requirements at that moment. This was one of the significant reasons I used the BlackBerry QWERTY keyboard cellphone again.
To buy this phone, I tried overseas shopping for the first time. I ordered from the US BlackBerry official site, and shipped it to Hong Kong, then asked my friend to help bring it from Hong Kong to mainland China.
Generally speaking, except for the UI compatibility issue caused by the square screen, all is well 😄.
The End of BlackBerry Cellphone
Since 2016, BlackBerry has stopped to develop any cellphone hardware. Instead, it started to license third-party companies to release cellphones. Although BlackBerry no longer developed hardware, it still participated in the design part, so several cellphones released by TCL, one of the third-party licensed companies, such as BlackBerry KEYone, was still good product. However, TCL also claimed it would not design and release any BlackBerry cellphones in 2020. BlackBerry ended all the BlackBerry cellphone services in 2022, leading to the end of BlackBerry cellphones.
One Gift to Physical QWERTY Keyboard Cellphone Enthusiasts
Although BlackBerry phones have exited the stage of history, there are still some niche companies carrying on this nostalgia, such as Unihertz. The cellphones released by this company are all very niche and distinctive. For example, the Atom XL, which is also a walkie-talkie; the Jelly series, featuring the smallest 4G phone in the world; the Tank with a terribly long battery life (22000 mAH); and the Titan series that replicates BlackBerry cellphones with a physical QWERTY keyboard.
Titan Brought me Back to BlackBerry.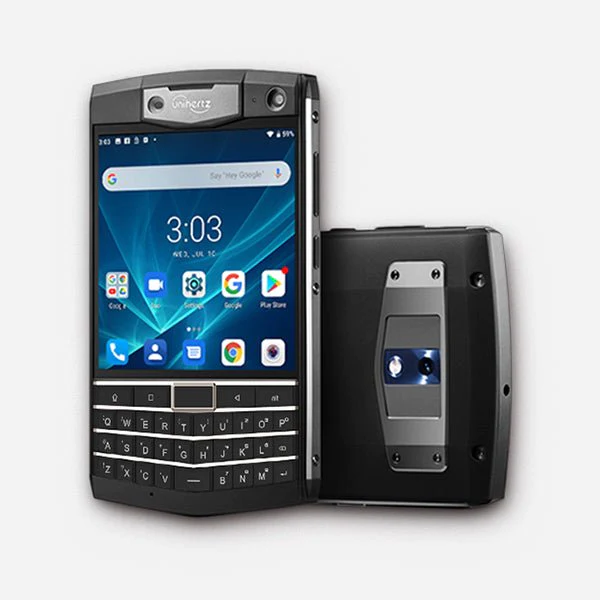 Because of my love for BlackBerry Passport, Titan caught me at first glance. Although there was really a big gap between Titan and BlackBerry Passport, some of Titan's design elements made me feel that Unihertz truly understands some of the characteristics and pain points of BlackBerry.
The Dilemma of the Square Screen
The most frequent problem during the usage of BlackBerry is that some of the applications cannot be compatible with the square screen. However, Titan allows us to toggle the mini mode, which can change the aspect ratio of the screen's display area by wiping the screen downward with three fingers. This is really convenient.
Excellent Inheritance and Optimization
Also, besides inheriting some advantages from BlackBerry Passport, such as using the keyboard as a touchpad, and physical QWERTY keyboard, it provides the Kika input method that is highly optimized for a physical QWERTY keyboard.
Too Heavy!
No matter whether Titan is a replica of the BlackBerry Passport or a rugged cellphone, it is both qualified. But it is so heavy that it causes wrist soreness after using it for a while. Maybe the good thing is this can significantly reduce my screen hours. Besides this, with the rising complication and functionalities integration of applications, the square screen definitely becomes a terrible bottleneck.
The high frequent toggle of mini mode and heavyweight made me eagerly hope that Unihertz will release a slim and relatively light physical QWERTY keyboard cellphone. Finally, Titan Slim came.
Titan Slim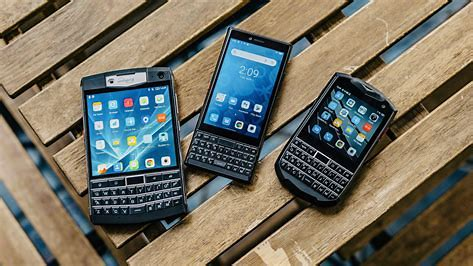 In the image above, Titan is on the left; in the middle, it is Titam Slim, and on the right is Titan Pocket. Titan Pocket was released after Titan before Titan Slim. Although it is lighter, its square screen made me give up.
Regarding hardware and software, Titan Slim has certain improvements compared to Titan, but it does not have significant changes overall. Besides inheriting several UI features from Titan, such as using the keyboard as a touchpad, physical QWERTY keyboard, etc., finally, it uses a rectangle screen to replace the square screen to have better compatibility with current mainstream Apps. Maybe due to the physical QWERTY keyboard, Titam Slim is still relatively thick, but at least it is much lighter compared to Titan. Long use of this cellphone doesn't easily cause wrist soreness. So at present, Titan Slim is my primary cellphone.
Will BlackBerry Like Cellphone Continue?
In fact, continuing with BlackBerry is not an easy thing. Nowadays, niche manufacturers such as Unihertz are still remastering BlackBerry cellphones, and I can't say the remasters are perfect or satisfying. To continue with BlackBerry, I have to make some compromises. For example, Samsung is my favorite none physical keyboard cellphone brand, but I had to temporarily say goodbye to physical QWERTY keyboard cellphones to use Samsung cellphone. And now I need to leave my Samsung cellphone for a while to use Titan Slim as my primary cellphone. Maybe the only thing that comforts me a little is mostly I need two cellphones, one for primary use and one for work. But actually, the screen hours of my work cellphone are very few. Mostly, I use my work laptop.
So I always hope that a more perfect physical QWERTY keyboard cell phone will come so that I don't need to make compromised choices.