As a former CS student and an ITer, the computer has become an inevitable part of my life. And also how to well manage the computers and peripherals is always a changing problem.
Why does this problem keep changing?
Environments Decide the Requirements
When I was in university, what I could control was just a tiny desk in the dormitory. So at that moment, I hoped all the peripherals would be slim and wireless so I could quickly put the mouse and keyboard into the drawer without unplugging the cable.
I have to say that if we forget to turn off the mouse and keyboard, the receiver drains the battery really fast 😂. There was no Bluetooth then, and the early versions of Bluetooth were unsuitable for data transmission between computers and peripherals.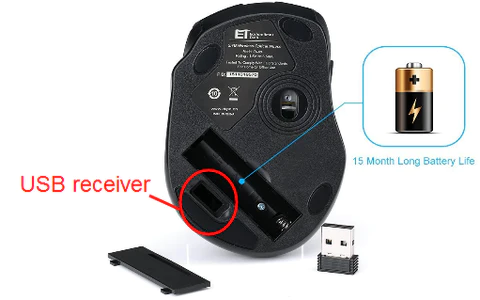 Looking at the HUGE CRT and chassis, having a laptop became my dream then. In this way, I could take it everywhere. Especially during summer and winter vacations, I could take it home 🤭.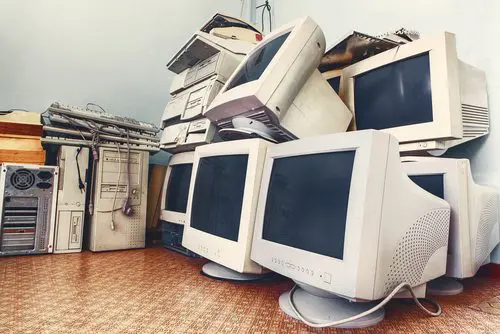 After graduating, nearly all my computers are laptops. And due to Apple, most manufacturers are simplifying the ports on the laptop, so I have to make sure most of the peripherals should support Bluetooth. Then, due to the need for confidentiality at work, I had to ensure all Bluetooth devices could memorize multiple pairs to separate my personal laptop and office laptop so that I could conveniently switch one set of peripherals between my personal laptop and office laptop.
Is Wireless Always More Convenient than Wiredness?
However, due to the requirements of my employer and myself, my device management has become incredibly complicated 🤦. I need to ensure one set of peripherals can switch smoothly across four laptops and one chassis. Obviously, Bluetooth is unable to handle this.
By the way, owning five laptops is not weird. When I was working on a mobile project at my former former company, I had more than ten cellphones, several tablets, and four computers, but of course, nearly all of them did not belong to me but my employer. At that moment, there was no cloud testing platform for mobile projects, so all the tests needed to be processed on local devices.
Let's get back to the main topic. Luckily most of the peripherals I had were dual mode, which means supporting cable and Bluetooth; this made me figure out a compromised solution. I connected the keyboard, mouse, and display to one multiport adaptor, and I could easily switch this adaptor from the currently connected computer to another chosen one. Since the COVID situation is not so intense, I sometimes need to go to the office. When I need to go to the office, I can unplug the display and put the laptop into my backpack with the adaptor, keyboard, and mouse.
Days ago, one question popped up in my mind. If a device named HDMI switch can switch the video sources smoothly, why is there not a device that can help us conveniently switch the peripherals across the computers? Then I found it, and it is KVM Switch. This KVM is not a Kernel-based Virtual Machine; it is the abbreviation of Keyboard, Video, and Mouse.
A KVM switch (with KVM being an abbreviation for "keyboard, video, and mouse") is a hardware device that allows a user to control multiple computers from one or more sets of keyboards, video monitors, and mice.

From Wikipedia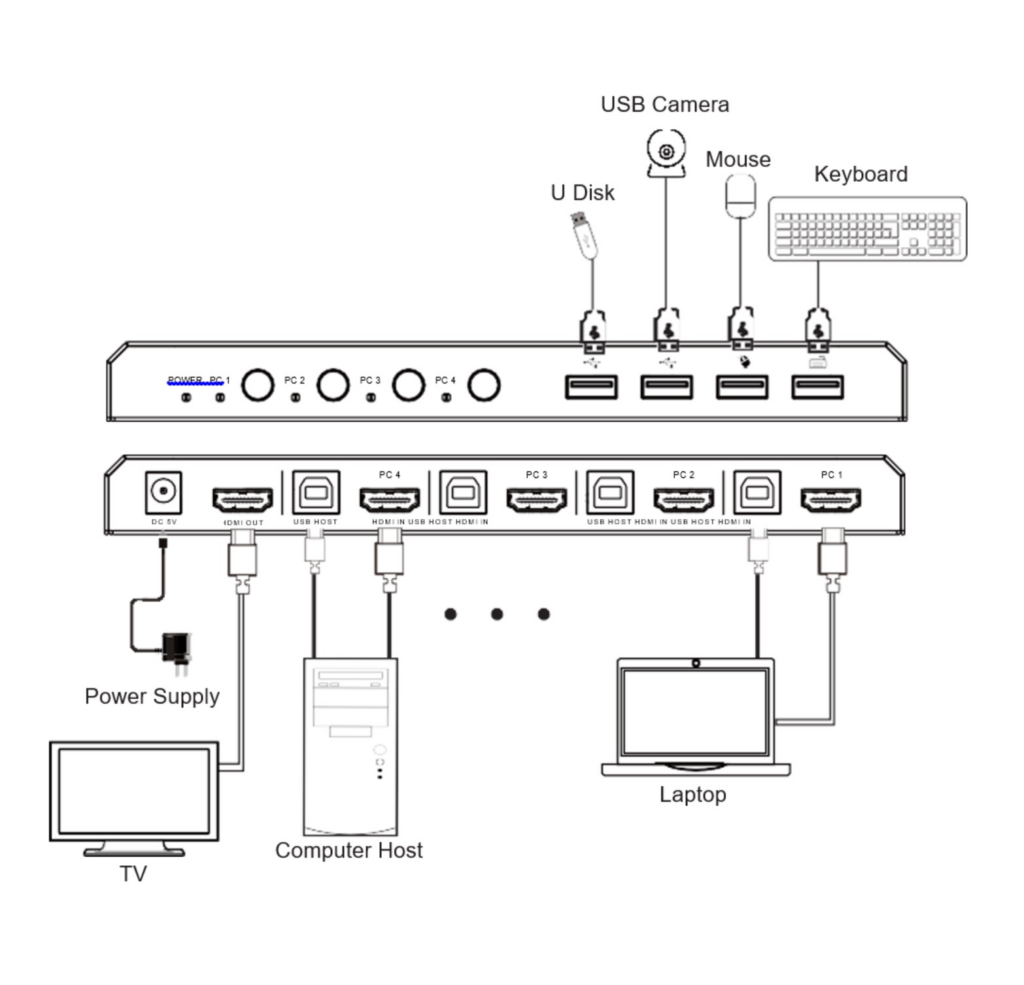 This switch really saved my life. I don't need to leverage more than one set of peripherals to cover all my computers or don't need to plug in and out whenever I switch across my laptops. This switch also makes my desktop tidier, although it is still not quite tidy.
Choose the Suitable KVM Switch
The type of KVM switches varies and is not easy to choose. If you want one, keep an eye on the tech specs, especially the HDMI part.
Confirm the number of devices you would like to switch across.
The type of USB ports. Due to the velocity gap between USB 1 and USB 2, consider it based on your own devices, such as whether you have external high-capacity storage devices or others.
The type of HDMI ports. If you have devices supporting HDMI and Dolby Vision, such as Apple TV and Xbox Series X, please check whether your chosen KVM switch supports this. And HDR has several types of video formats, such as HDR, HDR 10, HDR 10+. The same as audio, its encoding varies.
High resolution and refresh rates are pretty important for video and game enthusiasts.
And also, hot-swapping affects the user experiences a lot.
Hopefully, this small talk can help guys with multiple computers a little.